1% FOR THE PLANET
We are dedicated to donating a portion of our profits to supporting organizations that strengthen local communities and make the world a better place.
Wild Survivors
Weston Table is committed to 1% Percent for the Planet, an international organization that puts people and the planet first. As a member of this alliance of socially and environmentally progressive businesses, Weston Table donates one percent of annual revenue to environmental preservation efforts with donations directed to Wild Survivors. Weston Table is proud to partner with an organization that shares our objectives to nourish and empower our communities, while positioning environmental sustainability at the center of our charitable efforts. 

How can bees help save elephants? Wild Survivors builds beehive fences along the borders of farmland in rural Tanzania. The bees keep elephants from straying into farmland, where they might be at risk. The hives create entrepreneurship opportunities for local women, while protecting family farms.

With a community-based approach to mitigating human-elephant conflict, Wild Survivors enacts sustainable wildlife conservation initiatives in rural areas where wild habitat and village communities intersect. Simultaneously, the organization uplifts local inhabitants by offering opportunities for farming and beekeeping livelihoods to both men and women and by educating on a path to peaceful coexistence between humans and elephants.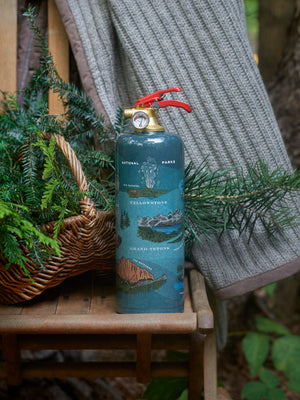 NATIONAL PARK FOUNDATION
Climate change is most certainly turning up the heat. The average number of acres burning in wildfires caused by drought has more than doubled in the last thirty years. The risk is high, as fires can happen anytime and anywhere. Help defend our most precious resources and wild places by supporting the National Park Foundation. The 2022 WT Cares Campaign supports the National Park Foundation's mission to "to protect and enhance America's national parks for present and future generations."
We donate 20% of all fire extinguisher sales to the National Park Foundation. Buy two fire extinguishers and receive free shipping on both using code: WTCARES2022. 100% of Cash Donations go directly to the National Park Foundation. 
Let's Fund:
Clean Energy Innovation Policy
Sourcing sustainable goods and buying less but buying better benefits all remains a core tenet of our company's values. We buy most of our linens from a company committed to "caring for the planet to the last linen thread" using only green energy in there production facility, wood bowls hand carved from trees fallen in the nearby purple mountains, and eco-sourced glassware from a company committed to recycling and zero waste. These are examples of the type of company stewardship that we support. In early 2021, we committed to donating 10% of all revenue earned from our polar bear collection to Let's Fund: Clean Energy Innovation Policy. This organization communicates the benefits of clean energy alternatives to policymakers who possess the power to create the quickest and most effective changes to current energy policies.  
With the support of our Weston Table family, we raised $2,500 to support Let's Fund: Clean Energy Innovation Policy. Thank you for supporting our small business this holiday season! 
Support Let's Fund: Clean Energy Innovation Policy via their website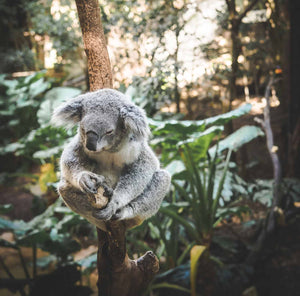 WIRES
Wildlife Information, Rescue and Education Service Inc. is Australia's largest wildlife rescue organization. Catastrophic fires, the worst drought in history and record high temperatures are taking a tragic toll on native wildlife. It is impossible to know how many animals have perished and it will be many months before the impact on wild populations can be better understood but ecologists at Sydney University have estimated over 800 million animals have been affected in NSW Andover 1 billion in Australia since September.
Weston Table donates 20% of the profits from the sale of our Baby Koala Rescue Gift Box and our Eco Friendly Koala throw to support this organization.
Maileg Nurse Mouse Campaign
Weston Table delivered the Maileg Nurse Mouse with a Mission Campaign as a way to thank those on the frontlines of the current healthcare crisis and to stand as a symbol of how we can all help bring cheer to our local communities in a difficult and uncertain time. As Boston Children's Hospital provides unmatched clinical care to America's children, we took the unusual step of donating 100% of profits from our campaign to them.
Our campaign proved to be a tremendous success! Through the generosity and tremendous support of Americans from nearly every state, we received small cash donations and sold hundreds of nurse mice. We delivered a $10,000 donation to Boston Children's Hospital to support those on the frontlines of the COVID-19 healthcare crisis. We are so fortunate to be a part of such an engaged community.
Tenacity
Tenacity seeks to enable post-secondary success by improving the scholastic, character and physical development of less advantaged urban youth through a combination of literacy, life skills development, family engagement, and fitness/tennis.


Land's Sake
Land's Sake was founded in 1980 by a small group of agrarian-minded folks who wanted to institutionalize sustainable public land stewardship and energize land-loving people to celebrate and preserve the historical agricultural heritage of Weston, a small pastoral community twelve miles from the heart of Boston.



Write it on your heart that every day is the best day of the year.
Ralph Waldo Emerson

We make a life by what we give.
Winston Churchill