Bar Tools
The essentials for every home bar...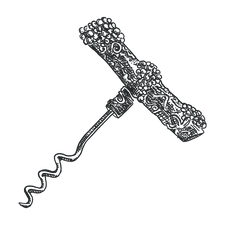 include a signature cocktail, a mighty fine personal selection of glasses because everything tastes better in a cool glass that enhances the libation inside of it, and a selection of curated tools to fit every home mixologist's needs—think decanters, buckets, tongs, bitters, mixers, bar knives, bottle openers, corkscrews, stirrers, etc.

A muddler, a cocktail stirrer, cocktail picks for garnishing your signature cocktail, a bar strainer, and ice tongs are nice to have tools. Oh, and to open wine, a show-stopping Forge de Laguiole corkscrew bottle opener with a wood handle makes a fabulous gift.